With the Gift of Parenthood's new fundraising tools, future parents have the resources they need to break the stigma and financial strain of infertility, educate others, and raise money for fertility treatments. Using our platform to tell your story, you are in the driver's seat of your fertility journey, spreading hope and representation that benefits the entire infertility community. Speaking publicly about your fertility challenges can feel scary at first, but we know you will find an outpouring of love from friends and family; you might even help someone else struggling in silence to feel less alone. To ensure that your campaign is as successful as possible, you must share, share, and share some more! Here are our top fundraising tips for getting the most exposure and donations possible.
Fundraising Tips
Being vulnerable can feel nerve-racking, but when you open up to family and friends about your infertility struggle, they may be more supportive than you think, so we encourage you to build a fundraiser, raise funds for your fertility treatments, and start a conversation.
? Snap A Pic & Take A Video
Personalize your account by uploading a profile photo. It is a good idea to use a clear photo of yourself so your friends, family, and others you share your fundraiser with can easily identify you. Personalizing your fundraiser helps increase donations. Additionally, consider adding a video to bring even more life to your cause.
? Get Social
Share your fundraiser on social media to raise awareness and increase exposure. Fundraisers shared on social media raise up to 5x more so share and share often! Copy and paste the fundraiser page URL or use one of our social media sharing tools by logging into your Dashboard and going to Manage > Share Fundraiser
? Email Blast
Don't underestimate the power of a simple email! Send email invites to friends and family who may want to contribute to your cause and encourage them to share with their network of friends. We built a comprehensive email invite tool that can be accessed via your Dashboard. Just go to Manage > Send Email Invites and fill in the required information. You can copy and past up to 50 email addresses to send out bulk invites!
Step 1: Go to your Dashboard and click on Manage > Send Email Invites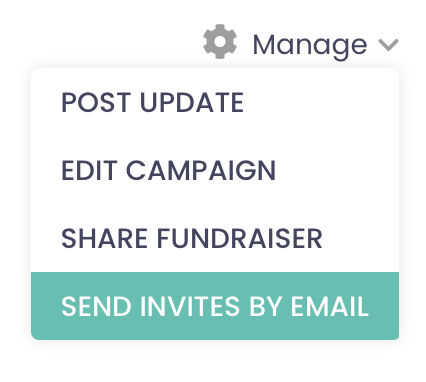 Step 2: Add up to 50 email addresses to send out bulk invites
? Boost It Up
Want to optimize your fundraiser for maximum donations & be entered to win a Gift of Parenthood grant? Boost your fundraiser (for just $45) and receive these exclusive perks:
Exposure – Campaign feature in Gift of Parenthood's weekly newsletter viewed by 40,000+ potential donors & campaign feature on all of Gift of Parenthood's social media platforms!
Freebies- $60 Gift of Parenthood grant application fee waived. Free entry to win up to $25,000 in infertility grant assistance
Get more eyeballs on your fundraiser & enter to win grant money? Yes, we did that.
? Drop Some Links | Fundraising Tips
Already have a website, blog, or large social media following? Embedding your fundraiser link is easy. Embed your fundraiser on your blog site, personal website, or in the bio section of your social media profiles.
The embed code, as well as the fundraiser URL, can be found in your Dashboard under Manage > Share Fundraiser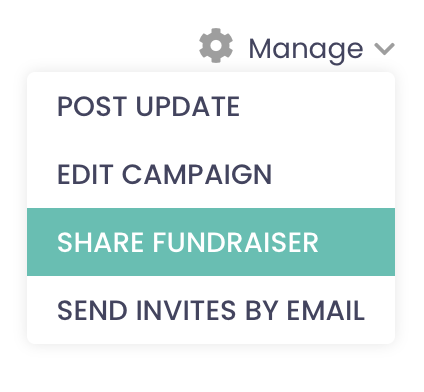 ---
Remember, no one will know what you're going through if you remain silent. We encourage you to be bold, brave, and defiant in your infertility battle. YOU have the power to change your fate with these fundraising tips. Fertility treatments, adoption, and surrogacy can help you build the family you've always wanted, and a fundraiser can be the first step forward. Start a conversation and create a fundraiser today.
Reach out to us any time or visit our Help Center with questions about optimizing your fundraiser. We're here for you.
Share or connect with us: