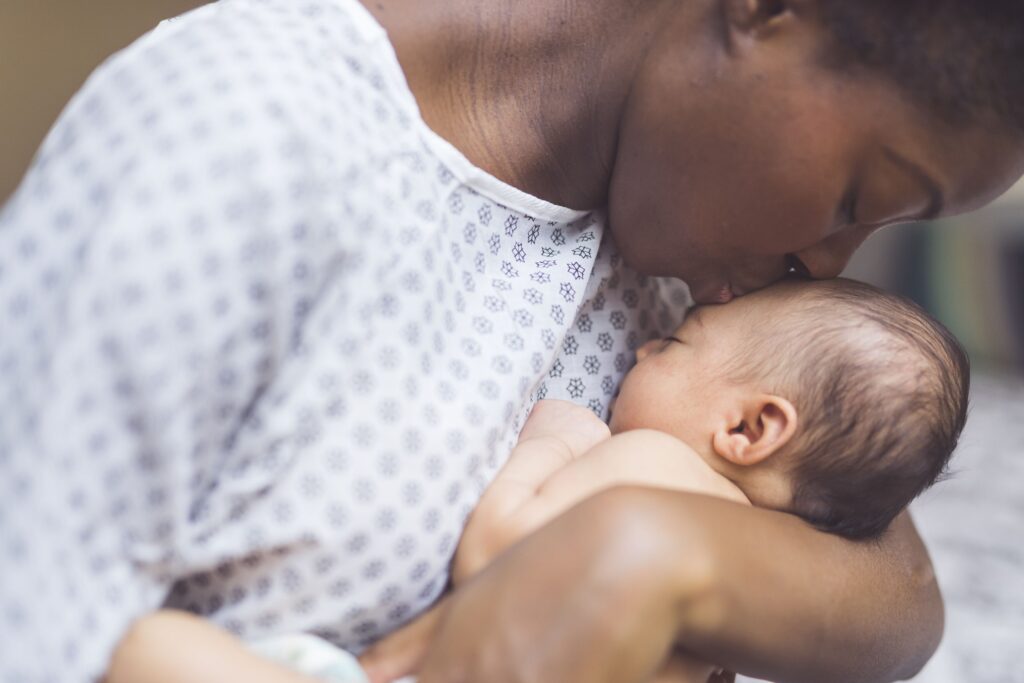 Infertility is common; in fact, it's so common that you probably know several people that are struggling with it right now in silence. Not being able to conceive isn't just emotionally painful; it can be financially draining too.
With the holidays just around the corner, Gift of Parenthood wants to give future parents everywhere an early gift. In our continued effort to reduce the financial and emotional strain of infertility, we have launched a new crowdfunding platform to empower future parents to carve out their own path to parenthood. Users can raise funds for their own fertility treatment, surrogacy, or adoption journey with this unique platform. Additionally, users can fundraise for a loved one or for charity. The holidays often inspire people to give to others, so why not ask for the ultimate present this year: hope.
Using our platform to tell their stories, future parents spread hope and representation that benefits the entire infertility community. By openly discussing infertility, those struggling in silence feel less alone, and slowly, the stigma is torn down. Keep reading to learn more about the platform, its functionality, and how to get the most exposure for your campaign.
How To Build A Campaign On Our Fundraising Platform
With our platform, users can create customized fundraisers for themselves, loved ones, or to benefit charity. Users will also have the opportunity to boost their fundraiser for increased exposure.
Our fundraising tools give future parents the resources they need to break the stigma and financial strain of infertility, educate others, and raise money for fertility treatments.
Campaign Details
To build your customized fundraiser campaign, you need to decide who you are fundraising for…
Yourself: You are raising money for your own fertility treatments, surrogacy, adoption, etc.
A family member or friend: You want to support a loved one's path to parenthood with some extra funds
Charity: You're paying it forward and raising money for other hopeful parents
Customize Your Campaign
The next step is to build out your campaign…
Input A Fundraiser Title
Keep it simple yet informative by using a name/organization and the purpose of the fundraiser. Adding a short headline to your fundraiser will encourage donors to learn about your cause. Example titles: "Help Kelly & Mike complete their family with IVF," or "Support hopeful parents with grant money from Gift of Parenthood."
Set A Fundraising Goal
Set a financial goal for your campaign. Not sure where to begin? We recommend starting somewhere between $1,000 to $12,000 and adjusting later as needed. You always have the option to lower or raise your goal later on.
Select The Fundraiser Start & End Dates: Don't worry, these can always be adjusted in your Dashboard
Select Your Fundraiser Category: Fertility Treatments, Adoption, Surrogacy, Fertility Meds, Embryo Adoption, Egg Preservation or Sperm Donation
Add Photos & Videos
Make your campaign stand out with photos and videos.
Share Your Story
Now is your time to shine! Explain who you are, who you're fundraising for, and why it's important to you.
Boost For Maximum Exposure
Optimize your fundraiser for maximum donations & enter to win the Gift of Parenthood Grant, our biggest giveaway of the year
Sharing your fundraiser with as many friends and family members as you can is the best way for it to be successful. We built a comprehensive email invite and social media sharing tools which can be accessed via the Dashboard.
You're All Set! Once your campaign is live, you will receive an email with your fundraiser link and a unique referral code to apply for the Gift of Parenthood grant worth up to $25,000 (if Boost option was selected).
or
Start a fundraiser for a family member or friend
Our hope this holiday season is to help this community cut through the silence and end the stigma for good. Whether you have longed to be a parent yourself or simply want to give back to those suffering, this movement is just the beginning and we'd love for you to be part of it.
Together we can shine a light on infertility and give the ultimate holiday gift this season: HOPE.
Happy Holidays! ?
Share or connect with us: