a leap of love
a leap of love
$20,000.00

Fundraiser Goal

$0.00

Funds Raised

2

Days to go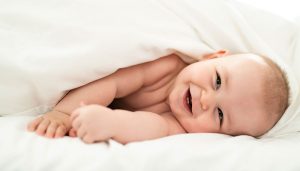 Haifa Hassan is organizing this fundraiser.
Campaign Story
Hello! My name is Haifa , and I am sharing our deeply heartfelt story of loss, resilience, and the pursuit of a dream. After experiencing four consecutive miscarriages, my husband and I have come to a crossroads in our lives. We have decided to embark on an IVF (In Vitro Fertilization) treatment, hoping to finally fulfill our longing for a child of our own. In sharing our journey, we seek not only to raise awareness about the emotional and financial challenges that accompany IVF but also to find support through our campaign.
The Joyous Journey Begins:
Our story started with a leap of love, as Ali and I committed to building a family together. The excitement of a positive pregnancy test and the dream of becoming parents filled our hearts with boundless joy. However, our journey took an unexpected turn, as one by one, our hopes were shattered by the cruel reality of recurrent pregnancy loss. We were devastated, questioning our strength and wondering if becoming parents was ever meant for us.
Seeking Answers and Finding Hope:
Determined to unlock the reasons behind our repeated miscarriages, we sought guidance from medical experts and embarked on a series of extensive tests and evaluations. The diagnosis was heartbreaking but also provided a glimmer of hope: our fertility specialist recommended IVF as our best chance of conceiving a healthy baby. This revolutionary procedure harnesses cutting-edge technology to unite sperm and egg in a controlled environment, increasing the chances of a successful pregnancy.
Navigating Financial Struggles:
It is no secret that the cost of fertility treatments, including IVF, can be overwhelming. As we navigated our way through options and explored various avenues of financial assistance, we realized that fulfilling our dream of becoming parents required more than just emotional strength. Determined to give our future child the best chance at life, we made the difficult decision to launch a fundraising campaign. We reached out to our friends, family, and community, asking for their support in helping us afford the expenses associated with IVF treatment.
Spreading Love and Hope:
Launching our fundraising campaign has shown us the power of unity and the innate compassion within people. It has opened our hearts to the kindness of friends and strangers alike, restoring our faith in humanity. Every contribution, no matter the size, brings us closer to our goal and reinforces our belief that miracles can happen when we join hands and support each other through the darkest of times.
Conclusion:
As we start this new chapter in our lives, we are filled with hope and gratitude for the support we have received. Our journey, though fraught with hardship, has taught us the value of resilience, faith, and the indomitable human spirit. Together, we can provide a loving home for our future child, and we invite you to be a part of this life-changing adventure. Please join us on our fundraising page, where your contribution will play a vital role in making our dreams come true. Let us show the world that through unity and compassion, miracles really do happen.
Donate to this campaign: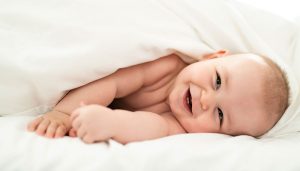 Haifa Hassan is organizing this fundraiser.