Bye Bye MOPD1
Bye Bye MOPD1
$25,000.00

Fundraiser Goal

$0.00

Funds Raised

82

Days to go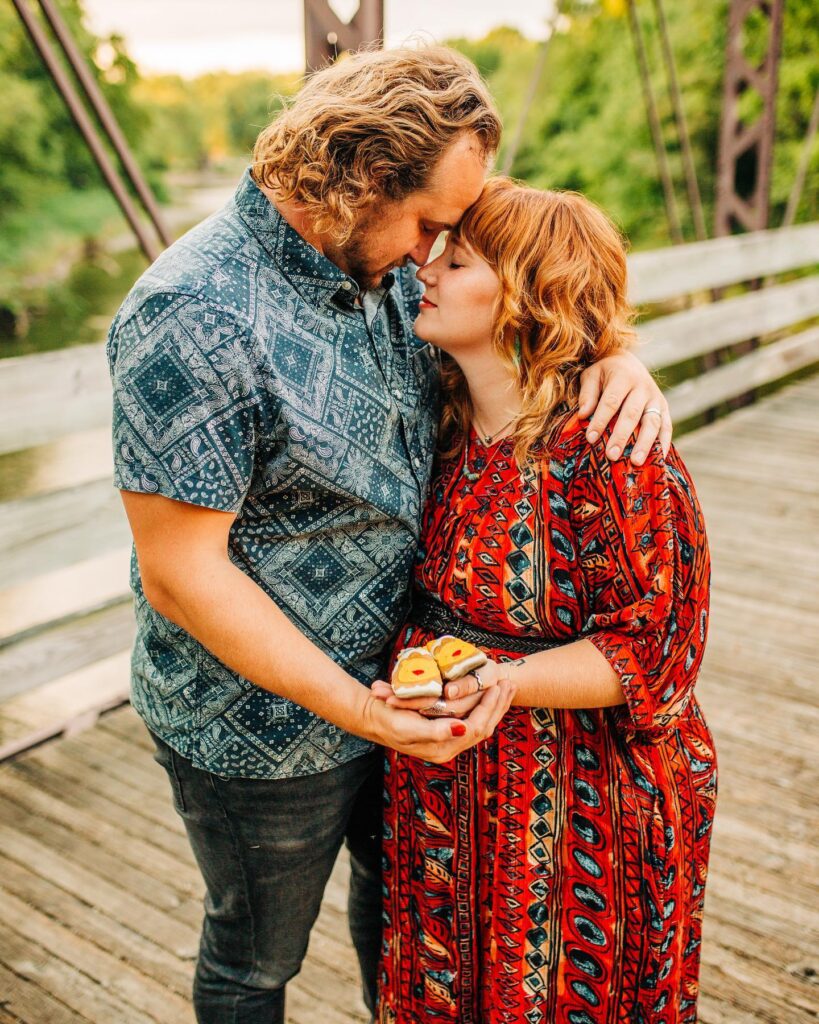 Karrie Miller is organizing this fundraiser.
Campaign Story
My name is Karrie Miller and my husband, Josh, and I are "healthy" carriers of Microcephalic Osteodysplastic Primordial Dwarfism type 1 (MOPD1), which we didn't find out until we were 20 weeks pregnant with our firstborn Daughter, Poppy Priscilla.
Josh (30) and I (28) live in Middlefield, OH. A small town east of Cleveland, OH. We have 2 dogs and 2 cats who greet us with bounces and a wiggly butts when we get home from our full-time jobs. I am a graphic designer and Josh is the Vice President of Schlabach Printers, a mid-size, family-owned printing company.
We excitedly discovered we were pregnant in January of 2021. We were also in the process of planning a move in the same year. We were SO excited to get to meet our little human, who we found out was a girl! We had already picked her name, Poppy, when we were dating. We had always loved the name and were excited to meet our Poppy.
At our 20- week anatomy scan, our doctor found many concerning abnormalities. Poppy was in the 1st percentile for head size and 7th percentile body size. There were also markers for other concerning conditions. We found all of this out on the same day we moved 2 hours away to open a printing branch. We quickly booked an appointment for MFMs and they recommended further testing. We did extensive testing, including an Amniocentesis. After all results came back negative, we were referred to a genetic counsellor. Our GC helped us through a genetic test and after a month, we received the awful news that our baby had MOPD1. We were devastated. We had no idea we were both healthy carriers and our future came crashing down.
MOPD1 is a rare genetic condition that is mainly characterized by intrauterine and post-natal growth retardation; an abnormally small head size (microcephaly); abnormal bone growth (skeletal dysplasia); distinctive facial features; and brain anomalies. The prognosis is poor, with most children passing within the first year of life.
After months of scares and hospital visits and anxiously waiting to meet our baby girl, we decided to induce on September 7th, 2021 at 38 weeks gestation, due to my placenta essentially falling apart. On September 7th at 11:54 PM, we were shocked and honored to welcome Poppy Priscilla Miller, who was born with her eyes wide open and even cried out a little to let us know she was indeed alive! Poppy was, unfortunately, an extreme case so we weren't sure how long she would be able to live. We luckily got to kiss her sweet face and enjoy her radiant, feisty, 2 pounds and 7 ounces for a short 12 hours post-birth. She even got to meet her aunties and her grandparents who all loved her so well.
We were and are devastated by losing our sweet Poppy and we miss her with all our hearts. She made us parents and experiencing the incredible bond we had with her and each other made a profound impact on us. We were lucky to have an incredible MFM team, Perinatal Palliative Care Team, Genetic Counsellor, and Delivery team that gave us the best experience, despite the awfulness of our situation.
Our hearts long to give birth again – carrying and birthing Poppy was one of the most beautiful and magical experiences that we have ever walked through. BUT because of the genetic nature of MOPD1, every child we would potentially get pregnant with would have a 25% chance of also having the disease. The only way we could carry a child with the peace of mind of not having to hand our beautiful child away to a funeral director would be to go through IVF.
Through IVF and extensive embryo testing, we would be able to implant healthy embryos to ensure a healthy, MOPD1-free baby. The procedure, for us, would take longer and a bit more than standard IVF because of the testing we would need to do. That brings our total up to $25,000. This amount is substantial, and even with both Josh and I working full-time, and fairly good insurance, we are struggling to meet this financial goal. We have scoured the internet and asked our OB for any sources for breaks on cost or receiving grants and due to the genetic disease, we don't qualify for a lot of funding.
Adding to the financial stress was an awful flood we had at our home on October 9, 2021 that filled half our home with 50″ of muddy, algae water and a water snake (ew). We had to throw away half our belongings and tear out walls and flooring to fix the water damage, not to mention all the belongings that were lost. Our home insurance covered only half our expenses.
It is truly the longing of our hearts to carry and birth several more little babes and we would invite you to not only remember our Darling Poppy Priscilla, but also to join us in the journey of welcoming Poppy's future siblings into our home.
Thank you for considering us and I hope our story can be one of hope and advocacy for everyone, especially to those of you who have also lost. We have clung to a song by The Growlers that says: "… Still always remembering When the going gets tough, That the labor of our love Will reward us soon enough…"
– Josh, Karrie & Poppy Priscilla Miller
Donate to this campaign: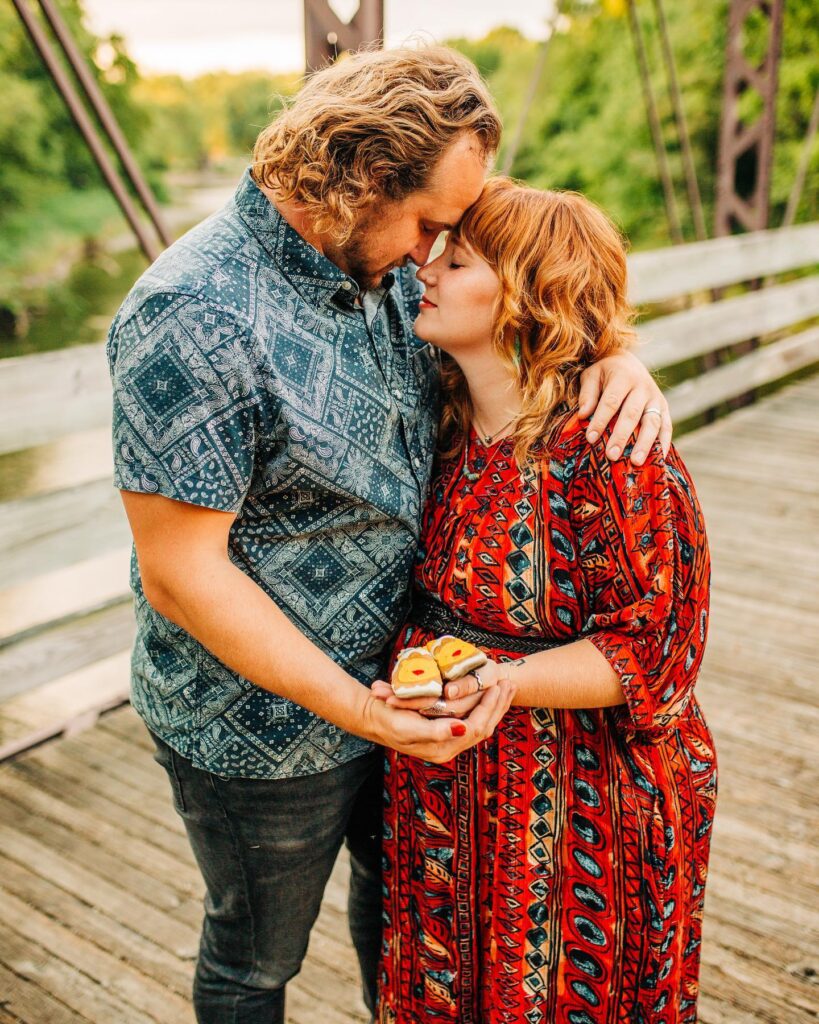 Karrie Miller is organizing this fundraiser.