Jameson and Tracy's journey to parenthood.
Jameson and Tracy's journey to parenthood.
$15,000.00

Fundraiser Goal

$0.00

Funds Raised

134

Days to go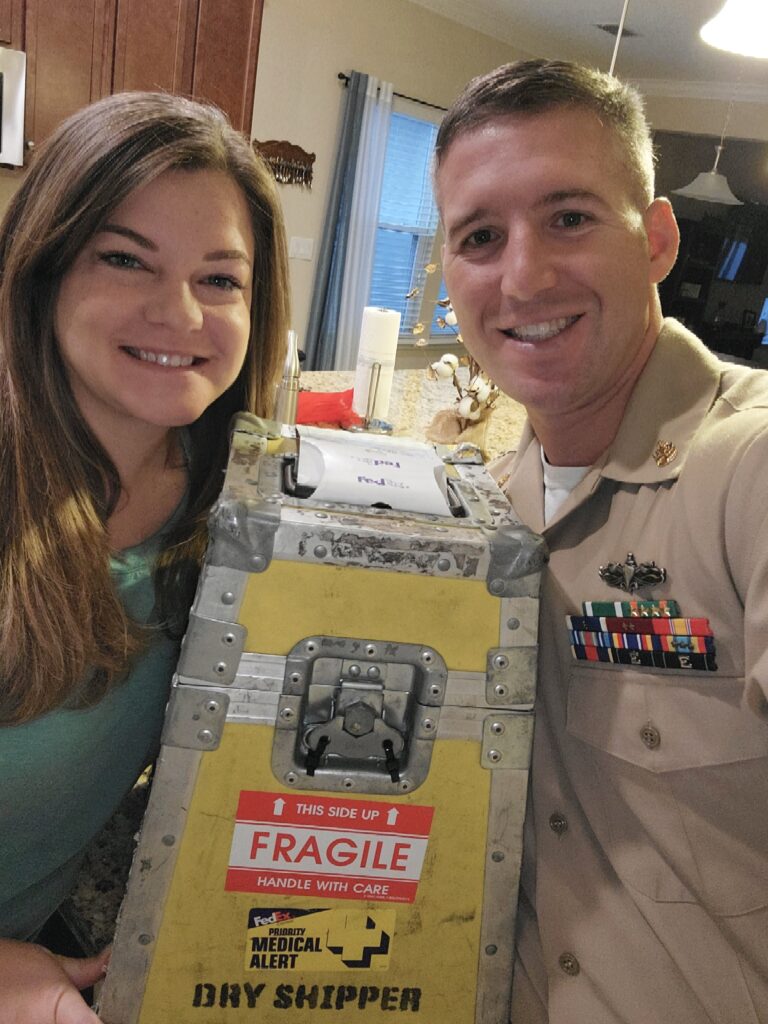 Tracy Siegrist is organizing this fundraiser.
Campaign Story
Hello! My name is Tracy and I have been married to my husband Jameson for 17 years and we've been together for 22 years. At 24 years old Jameson had a seamen analysis done to check for motility. After two tests it was confirmed Jameson had zero motility and as a result of Y chromosome deletion. At a young age we were told Jameson would never be able to father a biological child. Jameson is in the and has been the last 18 years. We moved from VA to IL and decided together to see a reproductive endocrinologist to help us create a family. Using a sperm donor we did IUI twice. Both times failed. After this heartache we decided to hold off as we were about to move once again and didn't want any stress. In 2022 we decided to try ivf after friends of ours successfully had a baby through JCRM in FL.
After selling our home and saving money we started our journey in IVF. At JCRM I was diagnosed with low egg reserve which was so hard to accept, knowing the difficulty we already faced with having to use a donor. Our first round of IVF was unsuccessful as we only got three eggs, all three fertilized but did not make it to blast stage to be frozen. We were heart broken…sad and mad. I had previously been scheduled to have endometriosis surgery and have a polyp removed from my uterus after the retrieval. Surgery revealed stage 2 endometriosis, but all was successfully removed. I've never had a major surgery before and this was so much more painful than I thought. Not the pain from the surgery but the pain from the gas. It took me about 2 weeks to recover and the worst part was that my husband was gone on his ship. Thankfully I had friends in FL to help take care of me.
After a month of healing we scheduled to start round two of ivf. This time with growth hormone and high med doses. We also tried a luteal cycle. The goal was gulaity eggs over quantity. This time they retrieved 4 eggs. Three eggs fertilized. As we waited the long 5 days to see what would become of our eggs, we prayed hard and truly had the biggest hope. On day 6 the embryologist called to say one of the eggs looked like it was trying to make a blast and she wanted to give it one more day. That gave us so much hope, but then again…we were concerned because it was taking longer than the normal 5 days. Which can happen. The next day the lab called and unfortunately our little egg didn't make it. Heart broken doesn't really explain how we felt. My husband had just left for deployment…and I was alone in our new home in VA. I must have cried all day. Thankfully Jameson was able to call and calm me down. He's always been the stronger one of us. We will try again he said.
With the military you have good insurance, but they do not cover any part of ivf or medications. For one treatment it can cost at least $15,000. We want more than anything to try one more time to have a baby, we just need some help to get there.
Jameson and I appreciate every dollar that is donated to helping us reach our goal of growing a family. You'll never truly know how much it would mean to us. Thank you.
Donate to this campaign: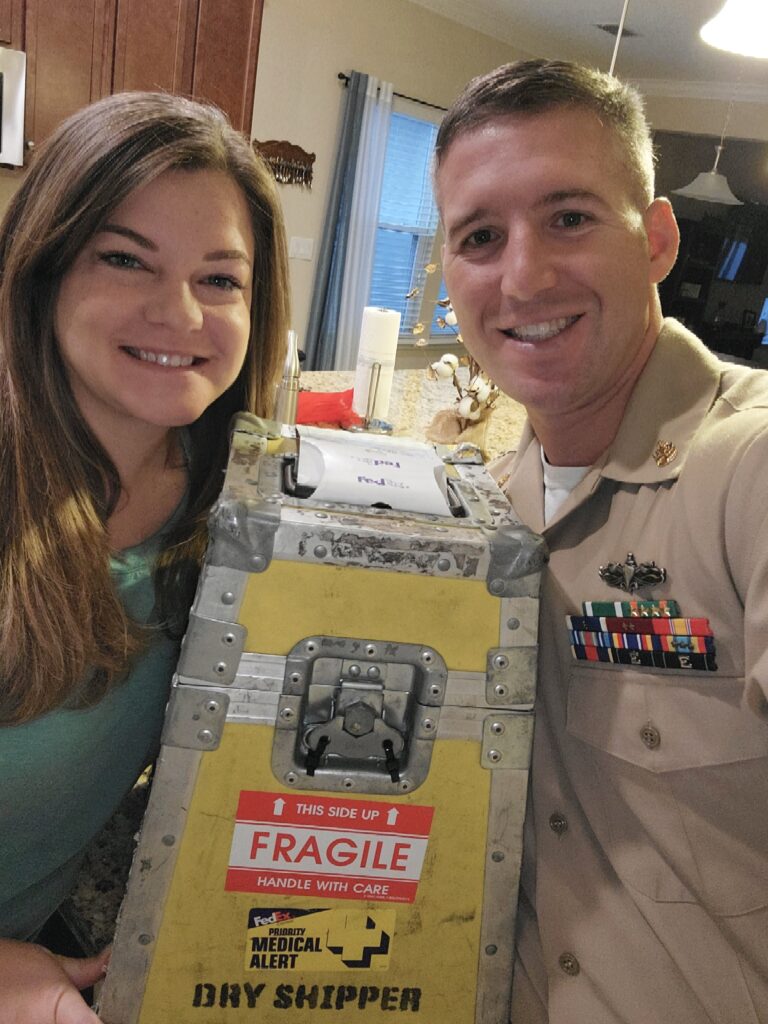 Tracy Siegrist is organizing this fundraiser.