Rainbow Baby, making our family complete
Rainbow Baby, making our family complete
$10,000.00

Fundraiser Goal

$0.00

Funds Raised

0

Days to go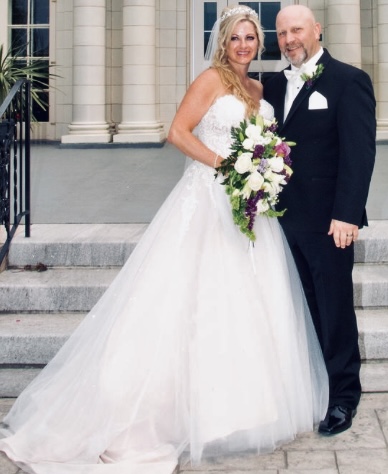 Nikki Kitchen is organizing this fundraiser.
Campaign Story
My name is Nikki Kitchen and my husband and I are praying daily for our rainbow baby to complete our family! We began trying to conceive in June of 2019. Became pregnant naturally in September of 2019. This pregnancy resulted in a miscarriage. We met with a fertility specialist and we told to try again naturally for 6 months. At this point we were unsuccessful. We were to begin Clomid and IUI cycles, but were delayed due to Covid. We finally did the 3 rounds of Clomid and IUI. We were unsuccessful. We began IVF and had our first retrieval in January 2021. We had to 2 blastocysts (Both 4(expanding)BC, 8 retrieved, 5 mature, 4 fertilized, 2 blastocysts) and one made through the thawing process and was transferred in February of 2021. Unfortunately, the blastocyst didn't stick. I met with my primary care physician at the beginning of March and my fertility specialist at the end of February. At this point he was heavy pushing DE, but my husband and I want a family that is both of us. My primary care physician ran my testosterone, DHEA-S, and A1C. At this point I began Metformin and began taking DHEA myself since my fertility specialist doesn't believe in it. I began going to another doctor in the practice that was better with older patients. I added some more supplements to try and improve egg quality at the end of April, in July, and in August. I tried AA protocol in May 2022 and unfortunately I wasn't responding to the meds so we converted it to IUI. I stopped DHEA in May when I started STIMS and didn't start again until June and then only was able to take the DHEA for a few weeks before the round in July. In July 2022 we tried Estrogen Priming Antagonist protocol. Again, I wasn't responding to the meds so we had to convert to IUI. Again we were unsuccessful and I began taking DHEA again (around July 24). I started another IVF cycle in late September reverting back to the original protocol because I was getting more follicles with this protocol. My results for this retrieval were the best to date, 7 eggs retrieved, 4 mature, 1 incubated overnight and became mature so we had 5 eggs and all 5 fertilized, 2 made it to blastocysts, 4(expanding)BA, 4BB. Both thaw nicely and one actually had improved since the thaw to a 6(hatched)AA!! We were beyond happy, all of the added supplements had improved my egg quality!! Unfortunately, we found out a few days before Christmas neither of our embabies stuck.
After much reflection I knew something was wrong. I decided to give acupuncture a try again. I found an amazing acupuncturist!! She was appalled that my fertility doctors hadn't done all the tests they should've, refused to put me on thyroid medication when my levels were not ideal for fertility, which I knew and tried to advocate for myself. Long story short she suggested I see a particular regular endocrinologist who drew my blood. He agreed in a professional manner that yes my thyroid is too high for fertility. I also discovered my prolactin was elevated and my body was "thinking it's pregnant" for I don't know how long. Over the summer I had read about a ReceptivaDX test for endometriosis and I didn't do it, but was going to ask for it after the failed transfer. Anne emphasized how important it is to get this test. I pushed my doctor and he finally agreed. I tested positive for endometriosis markers and I have poor blood flow to the uterus, also discovered by my acupuncturist. My doctor also never did a proper sperm analysis on my husband. Thanks to Anne we found some issues there as well. He is taking more supplements to improve his issues. Since I'm 43 my husband and I have decided to get as many eggs out as we can afford to and then decide how to treat my endometriosis. I have since switched clinics. We aren't giving up, but Winning this grant would allow us to have a fighting chance at a family. It's really bothersome that all this time we weren't even given a fighting chance.
Donate to this campaign: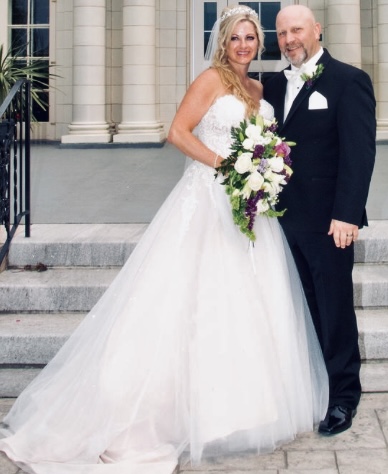 Nikki Kitchen is organizing this fundraiser.