Baby Hudson
Baby Hudson
$15,000.00

Fundraiser Goal

$0.00

Funds Raised

0

Days to go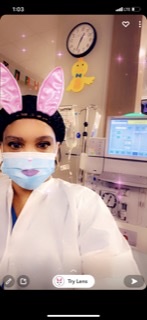 Malaika Dunton is organizing this fundraiser.
Campaign Story
My name is Malaika Dunton. I have had a very rough childhood being taken away from my mom and dad at the age of seven due to drug addiction and bad choices. I was then taken away from New York without permission from the courts to North Carolina not seeing my family for eight years not being allowed to see pictures or have phone calls I begin to lose their faces and voices.There was physical abuse and mental abuse I also was molested by my uncle.I than decided to run away. I finally located my mother here in New York City where I moved to at the age of 14. I was here for less than five months when my mother again started using drugs and alcohol. She will leave for days without me seeing her. No found in the house. Later on I found out that she was HIV positive. I was in a city facility for three years after that at the age of 18 they put me out back on the streets. I have struggled my whole entire life. I have no one to teach me I had to learn on my own. I as of age I became a home health aide then a CNA to a PCT and now I'm a CHHT at DaVita hemodialysis . I am planning to go back for my nursing degree as well. I've never wanted to kids until meeting my husband who has showed me unbelievable actions of love. We had been trying for 4 year when I went to the doctor and found out I needed IVF. My tubes are damaged so the sperm can not reach my eggs. I never had a childhood and I want to have that with my child. I want to feel him or her grow inside of me. I want to be the mother I never was able to have I want to protect him or her. I want to give all this love I have inside of me. My mother is clean now. This would also give her a second chance as well. Thank you for allowing me to share just a small part of my story.
Donate to this campaign: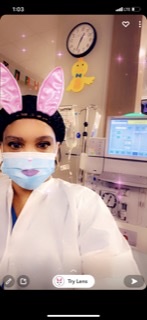 Malaika Dunton is organizing this fundraiser.