Fundraiser for Laura's IVF Baby
Fundraiser for Laura's IVF Baby
$30,000.00

Fundraiser Goal

$1,220.00

Funds Raised

0

Days to go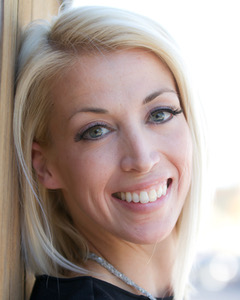 Laura Huber is organizing this fundraiser.
Campaign Story
Hello! My name is Laura. I have always loved children. I have 31 first cousins on my mom's side of the family and 15 first cousins on my dad's side, so I grew up with lots of little kids around enjoying huge family gatherings. I have degrees in biochemistry, psychology, and mental health counseling.  I have owned a successful mental health business for over a decade and have the flexibility to adjust my hours as needed to support the ever-changing needs of a child.  I live in my own three-bedroom home.  I work out regularly and enjoy hiking in nature.  I have parents, friends, and extended family, who are loving, wonderful people for a child to be around.  Many of my friends are also mental health counselors.  I believe I have the education, experience, expertise, health, financial means, and time to provide for a child.
I am 40-years-old and the time I have to birth my own child is quickly dwindling. I was also diagnosed with endometriosis this year. Thus I have initiated services with a fertility clinic to help me to have a child – a very expensive process, particularly when the clinic does not accept my medical insurance. My doctor recommends IVF and purchasing 2 to 3 vials of sperm. As an example of the cost to purchase sperm alone: buying three vials of sperm from a quality donor at the Seattle Sperm Bank is $3,285. Other costs include extensive bloodwork panels, genetic testing, medications, injections, exams, paying for access to thorough information about potential sperm donors, egg retrieval, and follow-up care.  According to Forbes, a single IVF cycle can cost $30,000 or more.  Many people need more than one round of IVF to have a successful birth.  Approximately, $17,000 is due the first week in October 2023, so I am hoping to have at least that much crowd-sourced by that time.
I am deeply grateful for anything you would like to contribute to my goal of having a healthy, enormously loved baby.
All donations will go toward the numerous costs of IVF, the hospital costs of birthing the baby (fingers crossed), and items the baby will need once born.  Thank you with all my heart.
Name
Donation
Date
Cristina Morue

$

200.00
September 17, 2023
Summer Cowman

$

50.00
September 03, 2023
Monica and Galynn Huber

$

200.00
September 02, 2023
Rachel Schommer

$

50.00
September 02, 2023
Brent Hurd

$

100.00
September 01, 2023
Katie Voelker

$

20.00
August 31, 2023
Brad McKinney

$

200.00
August 31, 2023
Lacey Joseph

$

100.00
August 31, 2023
Benny ZC

$

250.00
August 31, 2023
Trey Jebens

$

50.00
August 31, 2023
Donate to this campaign: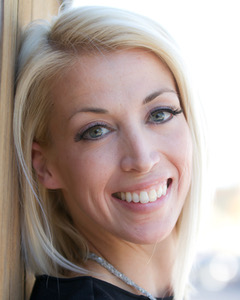 Laura Huber is organizing this fundraiser.