Helping Erin & Nick complete their family with IVF
Helping Erin & Nick complete their family with IVF
$15,000.00

Fundraiser Goal

$0.00

Funds Raised

0

Days to go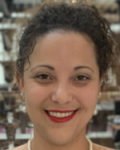 Erin Parker is organizing this fundraiser.
Campaign Story
Hi! We are the Parker's, Erin, Nick and Jamison. Nick and I met when we were teenagers. It was love at first sight and the connection between us was undeniable. We were engaged young, but it didn't work out and we went our separate ways. We both had wonderful experiences in life, but we never forgot about one another. After about 15 years of no contact, Nick reached out to me to rekindle what we once had. The rest is history and we have officially been married for a little over 2 years now. Ever since I can remember, I have always wanted to be a mother so when Nick contacted me and told me that he had a 4-year-old son, I was so excited to become a stepmother, but it made my heart ache for my very own bundle of joy with this special man. We began trying right away but soon found that we were struggling to become pregnant. We decided to contact our Dr. to see what we could do, and they said that it seemed that I am infertile for an unknown reason (they attributed it to my age). They suggested that we start with IUI and see if we are successful that way. We started IUI and we were successful on our very first try! We were ecstatic! I could not believe I was finally going to be a mother. One month into the pregnancy, I noticed some cramping and bleeding. I scheduled an appointment with my Dr., and he could not find our baby. He said he thought it was an ectopic pregnancy and needed to be treated immediately for my safety. We treated it and lost our baby, and we were absolutely devastated. After taking some time to heal we began the journey again. After 3 more failed IUI's the Dr. suggested that we start IVF. We have begun our IVF research and consultations and have quickly become overwhelmed with the amount of information and the unbelievable cost associated with it (approximately $15,000-$25,000 per round). This is something we have both wanted since we were teenagers, and it feels just out of reach with the sheer cost. Any help toward the IVF expenses would change our lives forever and make our dreams come true.
Donate to this campaign: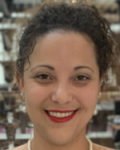 Erin Parker is organizing this fundraiser.