Journey to Baby Eder
Journey to Baby Eder
$1,200.00

Fundraiser Goal

$400.00

Funds Raised

82

Days to go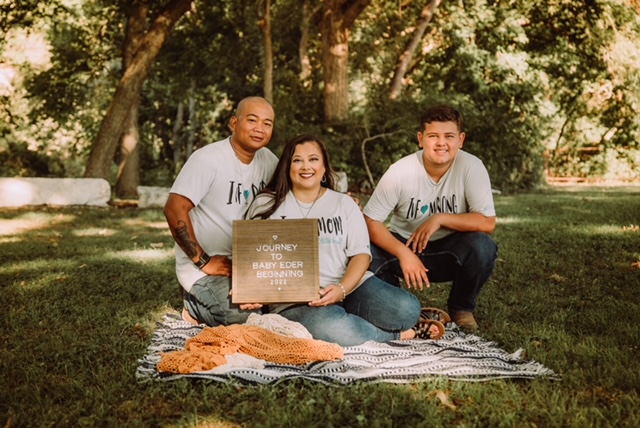 Amanda Eder is organizing this fundraiser.
Campaign Story
Hey there everyone!
First off, THANK YOU for taking the time to read about our story and learn about this journey we are going on. Nat, Marc and I are blessed to have each of you apart of our tribe during our daily lives and wouldn't be where we are individually and as a unit without all of you.
As you all may know, Nat and I have been trying for a few years to expand our little Ohana. Between Nat being deployed for longer than expected and the surgeries I have had to have done over the years, it hasn't been easy to say the least. We've experienced more heartbreak than one should ever have to go through but together we have kept pushing forward to one day have our little miracle baby with us.
Well… we've been keeping a little secret because I wasn't sure I could handle the pressure of everyone knowing what we are doing while going through one of the most challenging times of our lives.
Fast forward to the middle of 2022, we found a fertility clinic in Colorado that is willing to work with us financially and time wise. In November we started with our first round of IVF treatments and unfortunately we were unsuccessful in the egg retrieval process, but with our Doctor's guidance we went into another round right away. In January we were successful and retrieved two eggs but only one fertilized and we froze that little embryo on day 3 of fertilization. We went back in February shortly after my birthday for our first transfer but sadly that was not successful either. Up until this point we have never wanted to give up on our dream of having a baby Eder, but after the failed transfer we just about gave up.
We prayed on it and gave ourselves some time to feel all the emotions then came back together and said NOPE NOT YET!! GOD'S NOT DONE WITH US YET!
So here we are…going for ROUND 3 of IVF TREATMENTS!!
It's hard.. emotionally, physically and financially. Nat's been blessed with a job that supports our treatments and allows him to travel with me when we have to get up and go. Throughout this process we have been able to keep home life going throughout it all but between the cost of the treatments, fertility medications and traveling expenses we can feel the weight of it all now. We have been blessed to have our family's support in more ways than one this whole time. If you know us then you know that neither of us are great at asking for help, so we've come to a place in this journey where we are turning to our Tribe for guidance and support. Whether that be monetary (-whatever you feel is in your heart-) or just by keeping us in your prayers as we navigate this process again.
Now here's the FUN part 🙂 With every monetary donation, your name/family's name will be written on the back of a puzzle piece that our little baby will one day get to have. They'll get to see just how loved and prayed for they were and will always know that without Our Tribe, we wouldn't have been able to do this. We appreciate any amount of prayers or monetary donation and are forever grateful for each and every one of you.
Thank you guys!!!
Love,
Amanda, Nat & Marc
#EderOhana #Journey2BabyEder
Name
Donation
Date
Oliver Ordanza

$

100.00
March 25, 2023
Desira Mason

$

50.00
March 24, 2023
Yvonne Costello

$

100.00
March 22, 2023
Sara Bielski

$

100.00
March 22, 2023
Anonymous

$

50.00
March 22, 2023
Donate to this campaign: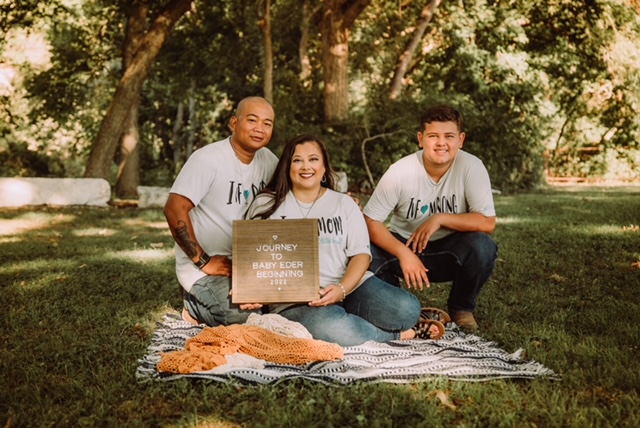 Amanda Eder is organizing this fundraiser.