The Beverly's Infertility Journey
The Beverly's Infertility Journey
$20,000.00

Fundraiser Goal

$0.00

Funds Raised

0

Days to go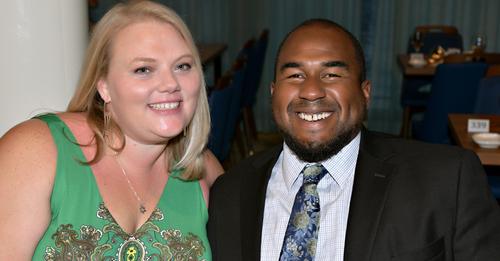 Melody Imburg is organizing this fundraiser on behalf of Rachel Beverly.
Campaign Story
The Beverly's IVF journey begins.
Some of you may be aware of the struggles couples face with infertility. My daughter and son-in-law have been facing those challenges trying to first start and now grow their family. To understand how they got to this point (somewhere they never thought they would be) we need to start at the beginning. Xavier and Rachel have been in each other's life for a very long time. First as "brother's best friend and best friend's sister", secret crushes, and then a couple.
Family has always been important to them. They never questioned that there would be children in their home. They married in 2017 and they knew they wanted to start their family right away. Their journey began. They did everything from ovulation strips, daily temperature check, using phone apps, to sitting in a fertility chair in Israel. Nothing was working. What seemed to come to others so easily and naturally, eluded them. After trying for over a year, they were referred to a fertility clinic. Xavier and Rachel underwent many tests. Rachel was diagnosed with PCOS and they came up with a plan. They started with timed intercourse and trigger shots. After their third round they were lucky enough to become pregnant in 2019 and blessed with their wonderful son.
Fast-forward to 2020. Knowing their history, they started trying for their second child right before their son's first birthday. They tried on their own for a few months before reaching back out to their fertility clinic. They ran more tests and came up with a similar game plan as before. They did two rounds of timed intercourse and trigger shots with no luck. Their doctor decided to switch the medications in September 2021.
On September 27, 2021, one day after her birthday, one of the scarcest moments of their lives, second to their son being rushed to the NICU at birth, happened. Rachel woke up extremely dizzy and vomiting.  The timing aligned with starting the new fertility medication. She assumed it was a bad side effect. After a few hours, she was rushed to the ER where she was diagnosed with having a small stroke. They are lucky there were no long-term effects. They had to put all their fertility treatments on hold until they could make sure everything was fine. She saw every type of doctor, neurologist, hematologist, nephrologist, Maternal-Fetal Medicine (MFM) physicians, her OB, her PCP. No one was able to come up with a reason for the stroke. They made the choice to resume their journey. They did two more rounds of timed intercourse before stepping up their approach. They did two rounds of Intrauterine Insemination (IUI) at $1,200 a round not including medication…. both failed.
So here they are, September 26, 2022, her birthday again, preparing for the next step of their journey, IVF. Unfortunately, their insurance pays for nothing related to fertility and medications for IVF. Like so many families facing infertility issues, they are faced with making difficult decisions. Fortunately, they have just been informed that they qualify for a program called Shared Risk 100% Refund Program at their fertility clinic. The program has a straightforward purpose: participants grow their families or receive a full refund to use for other family-building options. More than 30,000 participants have enrolled in the program to date, of which 82 percent take home a baby. They can do up to 6 rounds of IVF for one price, $30,000.00. This does not include the cost of medications.
This opportunity has given them so much hope! It would mean more than words could ever show if you could support them on their journey. Please help them make their dreams come true by donating to their fund or sharing their page. They promise to be the best possible parents,(I witness this on a daily basis) and to make sure every day their children know how much they are loved, not just by them, but also by the amazing community of family, friends and kind-hearted people who helped them during such a challenging time.
With love and gratitude on behalf of the Beverlys,
Melody Imburg
Donate to this campaign: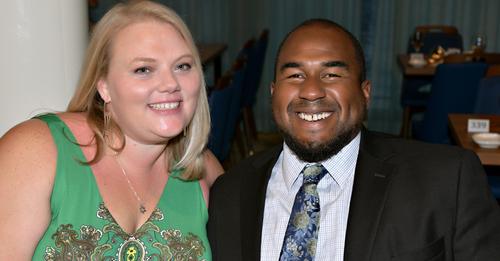 Melody Imburg is organizing this fundraiser on behalf of Rachel Beverly.