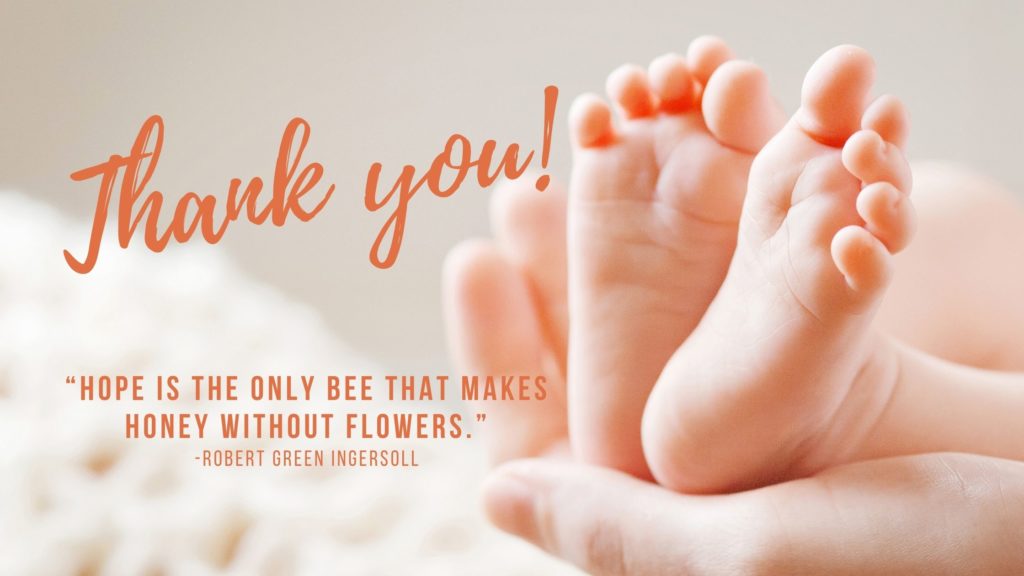 Thank you for donating to the Gift of Parenthood fertility grant program. With this donation you have helped spread hope and awareness about infertility.
The Gift of Parenthood organization works diligently to support couples and individuals on their unique path to parenthood. Grant recipients are gifted with the financial means to undergo advanced fertility treatments and gestational surrogacy. With your donation, you have given a glimmer of hope to your friend, relative, or co-worker in addition to thousands of souls across the globe.
You can learn more about our past grant recipients here
For many the path to parenthood is an uphill battle but we believe that with a little hope all things are possible. In order to continue our mission to help those struggling with infertility achieve their dreams of becoming parents, we must spread awareness around the issue.
We humbly ask that you share our mission with your friends and family by posting about our cause online, "liking" our page, or e-mailing someone who may want to further our cause.