Use your personal card and your own email address. Do not use someone else's card or donate on their behalf.
Enter your legal name, not a nickname. If you would like to make your donation anonymous,  you can do so on the donation checkout page.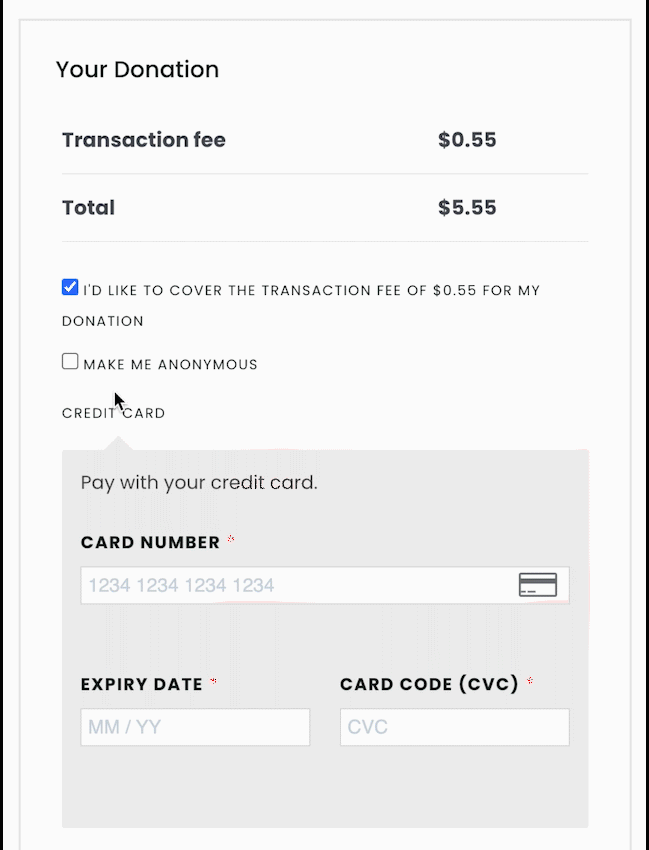 Do not donate multiple times to the same fundraiser. Instead, donate one larger amount. 
If you are a Gift of Parenthood fundraiser, do not donate to your own fundraiser as those funds will not be counted towards your fundraiser goal and will be refunded.
Please note that our payment processor may proactively refund donations if they are unable to verify a donor's identity. These security measures are designed to protect Gift of Parenthood fundraisers from fraudulent donations.