You will need to connect a bank account to our secure payment processor in order to submit and process withdrawals.  
For safety and security of all users, we do not store any personal information or documents submitted during this step. All information is stored securely with our third party merchant processing center to better protect your privacy. You can follow the below instructions to securely connect your bank account to Stripe. 
Connecting your bank account ​
1. Click on Dashboard from the top navigation menu, then head to My Account ▾ and select Payout Settings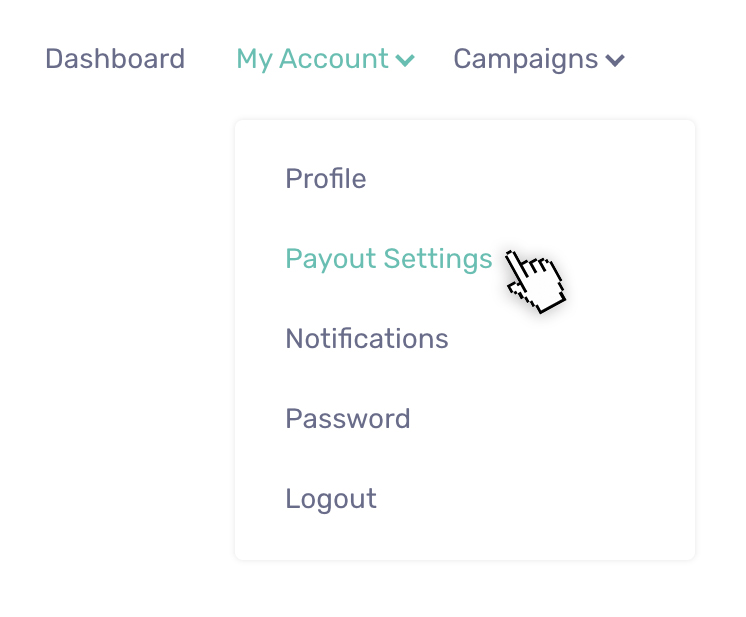 2. Scroll down and click 'Connect with Stripe'

3. To complete the connection, enter the information shown below. You will also need to upload a phone of the front and back of your driver's license or identification card for verification.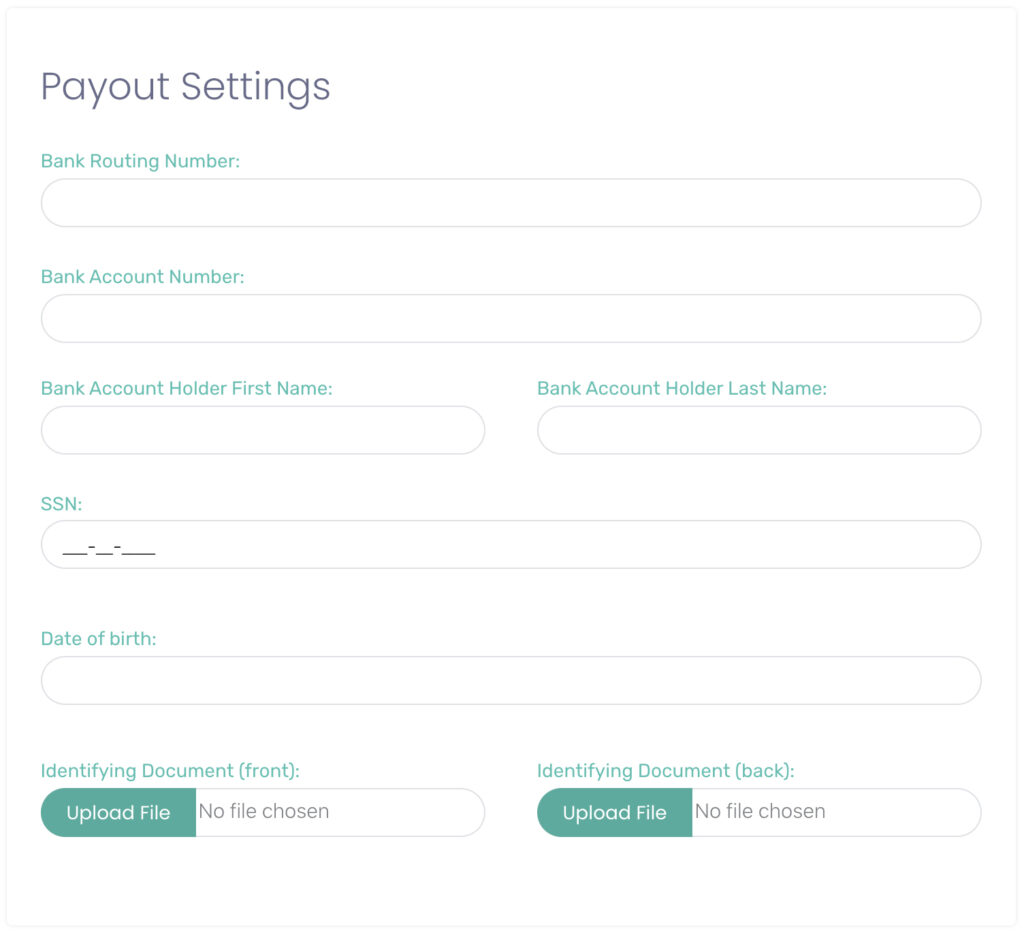 4. After your account has been successfully connected and verified, you will see a connection confirmation prompt. Please note that account verification can take on average 24 to 48 hours.

5. If you need to connect to a different bank account, you can Disconnect your current account and repeat the process starting with Step 2.