Infertility is a common condition that affects a staggering number of men and women each year. Medicine has come a long way in diagnosing and treating infertility with IUI, IVF, egg and sperm donation, egg freezing, and surrogacy, all providing viable paths to conception. Though medical treatments are available, they are not guaranteed to result in pregnancy, and the mental toll it takes is profound. Learn more about infertility and the common treatment options below.
What is Infertility?
Infertility is the inability to get pregnant with unprotected sex after a minimum of twelve months. This is an extremely common condition with 1 in 8 couples affected, or 6.7 million people each year. Infertility is truly an umbrella term however, that can be broken into three distinct segments:
Women that can conceive but not carry a pregnancy to term
Women that are not able to get pregnant at all
Women who have had a successful pregnancy before
Though infertility is often attributed to women, men can also be infertile. In fact, in most couples with infertility, "a male factor is identified along with a female factor," according to the CDC. 30% of infertility has a known male cause and 30% of infertility has a known female cause while 30% of cases are a hybrid. 10% of cases have no known cause at all. Recent research, however, does shine a light on the possible environmental causes of infertility.
While the primary and most obvious symptom of infertility is not getting pregnant, there are usually other less apparent symptoms, including irregular or absent menstrual periods.
Infertility Treatment Options
Having a child is an important milestone event in an adult's life. Though some individuals do not wish to have children, those that do want children but cannot get pregnant often struggle emotionally. Infertility can cause marital stress, low self-esteem, depression, anxiety, and sexual dysfunction, in addition to feelings of inadequacy in both male and female partners. When the mental burden of continually trying to conceive without success becomes too much to bear, couples may seek medical help in the form of fertility treatments, IVF (In Vitro Fertilization), egg donation, or surrogacy.
IVF
One of the most common treatment options for infertility is In vitro fertilization or IVF. On average, it takes up to three rounds of IVF for a couple to get pregnant. When you begin IVF, your doctor prescribes a course of drugs for you to take to stimulate your ovaries into (hopefully) producing 8 to 15 mature eggs. The process can take three weeks or longer. IVF costs can range anywhere from $15,000 to $25,000 per cycle, which is a tremendous financial strain for most couples as medical insurance typically offers no assistance.
Other Medical Treatments
IUI (artificial insemination) and Clomid services can range from $500 to $3,500. Egg donation starts at approximately $10,000 in most cases but varies. Surrogacy fees can be as high as $100,000, given the agency fee, lawyers' fees, and medical costs.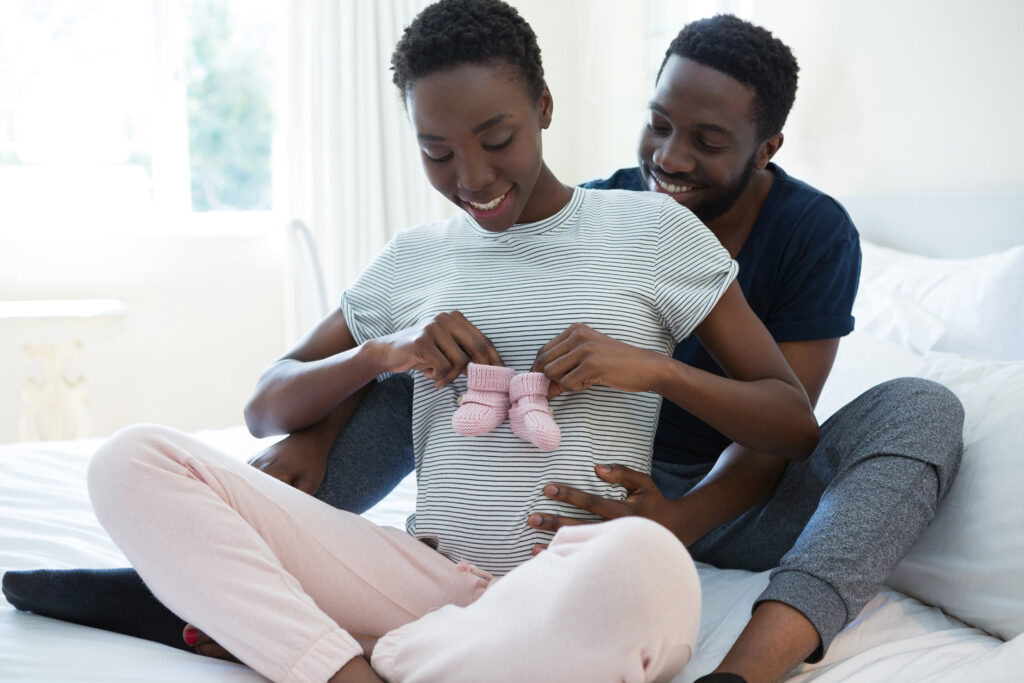 With infertility treatment costs so high, they are unattainable for most couples. Isn't it time we stepped in and did something?
The Gift of Parenthood organization exists to increase awareness and spread hope around the issue of infertility. We do this by granting individuals and couples the financial means to undergo advanced fertility treatments and gestational surrogacy.
In addition to fertility grants, we also spread awareness about infertility in all of its forms. We believe that parenthood is not one size fits all and support individuals of any ethnicity, age, sexual orientation, relationship status, medical history, and geography on their journey. Gift of Parenthood's mission is to encourage conversation, spread hope, educate, and empower those who face difficulties on their path to parenthood.
Thanks to our generous donors, we can provide individuals and couples the financial support needed to embark on their unique journey to having a child. If you would like to support our cause, you can donate below.
"There is purpose in your season of waiting."

—Megan Smalley
Share or connect with us: