Gift of Parenthood works with the nation's top fertility clinics to provide grants and spread hope about infertility in our communities. We are continually impressed with the world-class reproductive care and technology our partner clinics provide to recipients and hopeful parents across the nation. One of our trusted clinics, Coastal Fertility, has an exciting new offering that we wanted to share with you. Keep reading to learn more about Coastal Fertility and their new affordable IVF & Frozen Embryo Transfer program. 
About Coastal Fertility Medical Center
Coastal Fertility is the most established fertility program in all of Orange County, California. Dr. Lawrence B. Werlin, one of the nation's most renowned Reproductive Endocrinology & Infertility (REI) specialists, founded the clinic. With over 3,000 babies born via treatment at Coastal, their record speaks for itself. Coastal Fertility is the reproductive center of choice for many couples and individuals across the US with its state-of-the-art medical offices, IVF laboratory, surgery center, and sophisticated equipment. Their services include diagnostics, IVF, ICSI, blastocyst transfer, genetic testing, donor egg services, and much more. 
Dr. Werlin and his team of expert physicians, embryologists, and nurses, use cutting-edge medical care customized to each patient's unique situation. In addition to providing advanced fertility treatments, the Coastal Fertility team is dedicated to affordable treatment plan options. Dr. Werlin explains that "Prudent and diligent use of office visits and fertility medications are vital in controlling costs without sacrificing care." Coastal offers affordable IVF treatment programs for patients without insurance benefits to deliver quality care at an affordable price. They also connect patients with programs that provide discounts on medications based on financial need, military service, and diagnosis.
Coastal Fertility's Affordable IVF & Egg Freezing Program Details
Coastal Fertility recently announced its new IVF & Egg Freezing program for patients without insurance coverage. This new program highlights its commitment to making fertility treatment affordable for all who need it. Dr. Werlin believes that high-quality care and IVF doesn't have to be expensive, and patients do not need to sacrifice quality for affordable pricing. In partnership with the RSMC network, Coastal Fertility hopes to help families across the US receive reproductive care without going into debt. 
Most insurers do not cover fertility treatment, and hopeful parents that do seek care often end up with a bill of $20,000 or more. Coastal Fertility wants to change that and make fertility treatments a viable option for couples and individuals struggling to conceive naturally. 
With the introduction of its new program, Coastal Fertility's IVF & Egg Freezing packages are now available for $8,000 and $5,988, respectively, less than half of the national average.
Patients can complete one entire IVF cycle with these affordable options, including the frozen embryo transfer or a complete egg freezing cycle. Programs cover fees, egg retrieval, ultrasound monitoring, frozen embryo transfer, endocrine lab work, and more. Freezing eggs is especially beneficial for younger women that may want to wait to have children until later in life as the age of eggs affects the success rates of conception.
Dr. Werlin elaborates that "Having the ability to freeze your eggs at a young age is dramatically beneficial because, ultimately, it's the age of the egg that is by far the most critical factor in the likelihood for success. By making fertility preservation affordable, it becomes more accessible to those without benefits and empowers women who are not ready to start their families yet to focus on their careers and their priorities today."
How Does Coastal Fertility Offer Low-Cost Treatments? 
Coastal Fertility low-cost treatment options are made possible with highly optimized processes born from decades of research and experience. RSMC's one-stop service model saves patients time and money as all treatment and services are performed in-house. Diagnostics, genetic testing, IVF, blood work, lab testing, surgery, and other services can be completed in one location, lowering costs and hassle for both the provider and the hopeful parent. 
You can learn about the new and affordable pricing from Coastal Fertility here. 
A Commitment To Reproductive Justice 
The new program offered by Coastal Fertility aims to tackle the needs of minorities, LGBTQ+, and single individuals that require fertility care but may not have the access, insurance coverage, or funds to receive it. Compared to White women, fewer Hispanic and Black women in America have used medical services to conceive. Accessing reproductive care can also be highly challenging for LGBTQ+ patients as they do not meet the clinical definition of infertility.
Coastal Fertility and RSMC want to drive reproductive justice forward by leveling the playing field for families of all races, socioeconomic backgrounds, marital status, and orientation with its new affordable IVF model.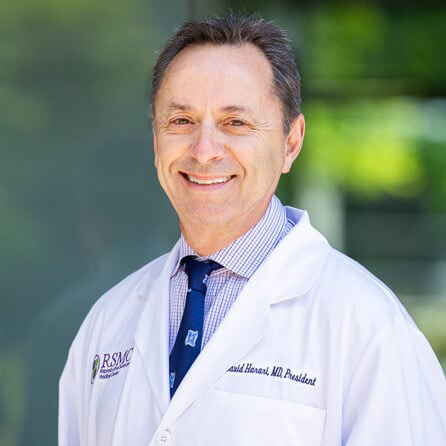 "Ultimately, I would like to see reproductive health be considered a covered benefit, including fertility preservation like egg freezing Until then, making the treatments available more affordable will improve all patients' access to these services," says Dr. David Harari, President Reproductive Sciences Medical Center (RSMC).
At The Gift of Parenthood organization, we look forward to a future of more affordable and successful fertility treatment options for those struggling. In the meantime, we aim to help couples and individuals struggling with infertility achieve their dreams of becoming parents through fertility assistance grants ranging from $1,000 to $16,000, available four times a year. 
Will you be our next grant recipient? Apply today.
Share or connect with us: