We want to thank everyone who had recently applied for the Fall for Babies grant! It brings us so much joy to be able to offer these grants to deserving people looking to start or expand their families. Because our mission is to assist those struggling to conceive, one of our favorite things (aside from giving the grants themselves) is announcing more opportunities to help! Today, we are happy to announce the Miracle Babies Raffle & Fundraiser!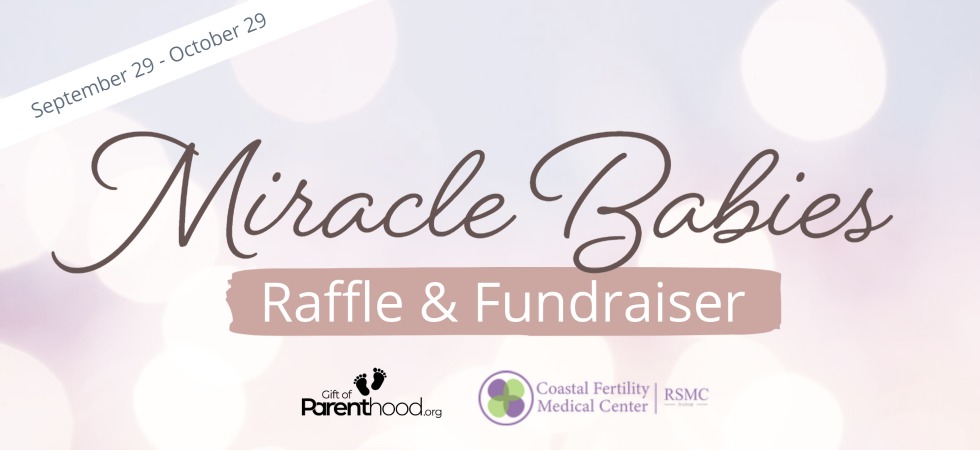 29th Annual Coastal Fertility Miracle Babies Raffle & Fundraiser
This virtual event will take place between September 29th and October 29th, 2020. The raffle will be free to anyone who wants to apply. Gift of Parenthood Coastal Fertility are pledging $5,000 and will match dollar for dollar every donation until our $5,000 pledge is unlocked. The winner will be randomly selected on October 30th and will receive a $10,000 credit towards treatment at Coastal Fertility in Irvine, CA. We want to send a huge thank you to Dr. Werlin and the Coastal Fertility team for granting such a wonderful opportunity to those trying to conceive! (Currently this IVF raffle is open to those living in the United States and Canada. We are working to expand coverage areas.)
Be sure to follow us on our social media for more exciting news around this amazing event!
Share or connect with us: