The Gift of Parenthood organization and its partners provide fertility grants to carefully selected hopeful parents across the US four times per year. The chosen applicants then receive financial assistance towards their fertility treatments of choice. As a non-profit organization, our grant cycles would not be possible without our valued partners, many of whom are fertility clinics. These sponsors support us in our mission to educate, inspire, and provide financial assistance to those that struggle with infertility. To give you a glimpse into the fantastic work one of our newest partners, The Fertility Center Grand Rapids* does for its community; we would like to highlight their services, philosophies, and approach to treatment.
The Fertility Center (TFC) provides fertility care throughout Michigan, including Grand Rapids, Kalamazoo, Mason, and Traverse City. With industry-leading physicians at the helm, TFC offers customized treatment plans to its patients using advanced reproductive techniques, continually achieving success rates higher than the national average. Their array of fertility services includes fertility testing, IUI, IVF, egg/sperm/ embryo donation, gestational surrogacy, fertility surgery, reproductive medical condition evaluation/treatment, genetic testing, and emotional support/counseling. Dr. Shavell (pictured above), a board-certified Reproductive Endocrinology and Infertility specialist, joined The Fertility Center Grand Rapids in 2013. Dr. Shavell is committed to customized, comprehensive, and compassionate fertility care.
With their support during the 2021 Spring Blossom Grant Giveaway, we are elated to announce that Megan & Thomas of Wyoming, MI are expecting their rainbow baby!
"After receiving the gift of parenthood grant, we were finally able to get pregnant! We are 11 weeks along right now… Thank you again for the grant that allowed us to be able to afford to try a third round. Thank you!"
– Megan & Tom
The Fertility Center Grand Rapids | Lifestyle Changes For Fertility
When it comes to fertility, there are numerous myths floating around the internet about how to increase the odds of pregnancy, naturally. There are fertility teas, exotic herbs, questionable supplements, and strict diets that claim to help, however, the truth is that most of these solutions are misleading at best. Luckily, according to Dr. Shavell, there ARE many ways that patients can help their fertility with lifestyle. Some of the lifestyle choices she supports are:
Maintaining a healthy body weight
Exercising regularly
Eating a Mediterranean diet
Avoiding tobacco/other drugs
Limiting caffeine
Limiting alcohol
Avoiding hot tubs/saunas for men as high temperatures can affect sperm production
In addition to the lifestyle choices above, it is also important for men and women to avoid environmental toxins. Specifically, Dr. Shavell says to avoid hazardous chemicals, metals, and pollutants as these harmful substances may affect egg and sperm quality, disrupt a woman's menstrual cycle, and affect implantation. In order to minimize exposure to toxins, it is best to choose organic produce, reduce intake of processed food, avoid large quantities of deep-sea fish that could contain high levels of mercury, and decrease exposure to BPA. Furthermore, research suggests that limiting exposure to air pollution can help fertility. If you live in or are visiting a region with poor air quality, it's best to limit physical activity outdoors on high air pollution days, follow air quality alerts and alter activities accordingly, wear facial coverings when possible, and utilize high-efficiency air filters indoors.
Navigating Unexplained Infertility
With 15% of infertile couples suffering from unexplained fertility, it's highly probable that lifestyle choices and environmental factors play a role in reproductive health. Unexplained infertility affects many of the patients that Dr. Shavell sees at the Fertility Center, giving her a unique perspective on the medical issue. The Doctor prefers to treat unexplained infertility on a case-by-case basis, meeting with individuals and couples to craft individualized treatment plans. After a thorough examination, Dr. Shavell offers fertility treatment options that often begin with a combination of fertility tablets such as clomiphene (Clomid) or letrozole (Femara), ultrasound monitoring, and intrauterine insemination. If a couple does not conceive after several cycles, she discusses moving on to more aggressive fertility treatment, such as injectable hormones and IVF.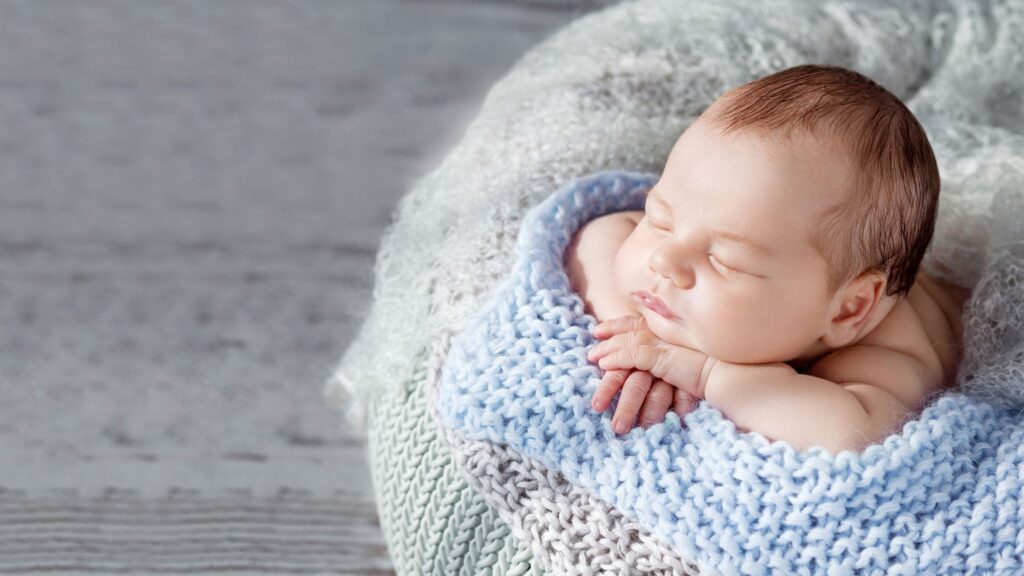 The Fertility Center Grand Rapid's Approach To Treatment
Dr. Shavell and the staff at The Fertility Center don't maintain a one-size-fits-all approach to fertility care; the TFC physicians believe in counseling patients based on their specific situation and offering the best treatment plan based on their medical needs, lifestyles, and financial situations. Dr. Shavell often presents several different treatment options to her patients and works with them to determine how to move forward.
Though fertility treatments are getting more advanced by the day, Dr. Shavell does warn patients that the chance of conceiving declines with age. A woman in her 30s has a 20% chance of getting pregnant each month. This rate drops to 5% for a woman in her 40s. Unfortunately, because we cannot turn back the clock, freezing eggs is something for women to consider if they plan to wait until they are older to have children.
The decision to meet with a fertility specialist can feel overwhelming at first, but the team at The Fertility Center (TFC) works diligently to ensure that everyone that walks through their doors feels comfortable, supported, informed, and ready to make the best decision for themselves and their family.
Will you be our next grant recipient? Apply today.
*Please note that success rates vary from clinic to clinic based on patient medical conditions, treatment methods, and data collection. Additionally, though the following clinics are our sponsors, we work with many clinics across the country, and grant recipients may receive treatment from any medical facility or laboratory operated by a licensed physician. This includes any fertility clinic that is a member of the Society for Assisted Reproductive Technology (SART).
Share or connect with us: